Our Farm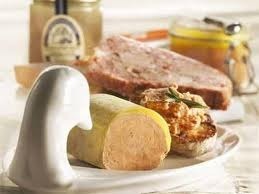 We are a private family business situatted in the Gers near Eauze in SW France.
We grow our own land which is used as the sole food source for our ducks.
We feed our duck ourselves – by and and none of our products pass through any intermediaries.
Our products are therefore Pure Duck without additives or conservatives.
The only exception is our Neck of Duck with foie gras which contains pork.
Our products are then cooked in a CEE approved laboratory which as the legally necessary vetinary checks made ata regular intervals.
We use traditional methods throughout and all our products are able to carry the stamp of "Gavé au Maïs grain" – Corn fed.